Mondo celebrates Godzilla Day with a brand new premium statue! Based on a concept by Francesco Francavilla, the GODZILLA: TOKYO SOS Premium Scale Statue is a limited edition of just 600 units. Pre-orders are live at mondoshop.com. The statue is price at $585 with free shipping to the United States, and payment plans available.
This 16-inch statue captures the brutal battle between Godzilla, Mothra and Kiryu.
Godzilla is fully realized with stunning attention to detail, including an array of swappable accessories that recreate specific moments from the movie. This statue is the perfect companion piece to last year's MOTHRA: TOKYO SOS statue, creating an epic face off between the two iconic monsters!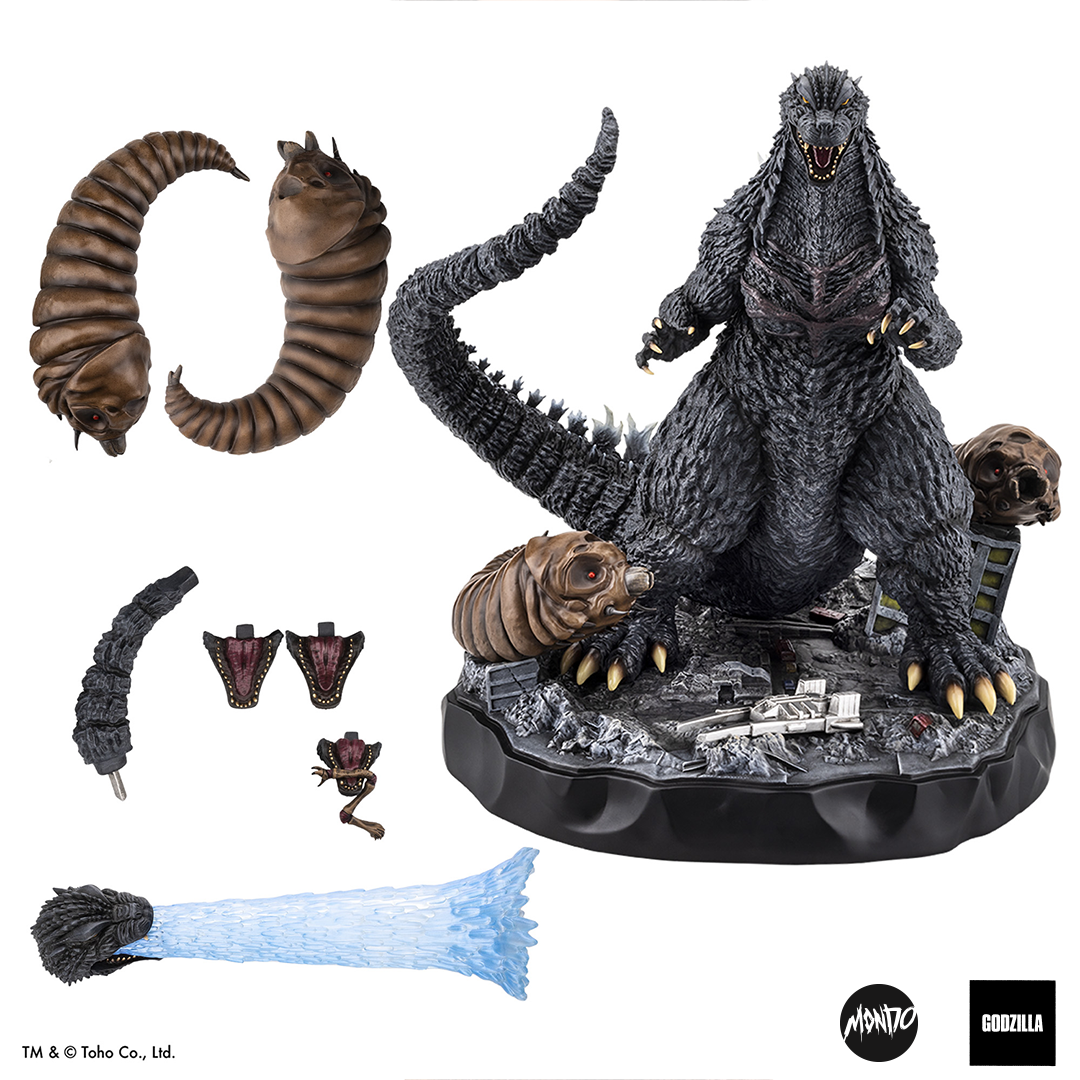 Product includes:
Godzilla statue
2x Mothra Larva
Base Diorama
(Swappable) Closed lower jaw
(Swappable) "Chomping on Mothra's legs" lower jaw
(Swappable) Semi-transparent Heat Ray Attack, with head
(Swappable) Tail tip, used to display with or without attached Mothra Larva.
Expected to ship in Spring / Summer 2023 to the U.S. and Canada.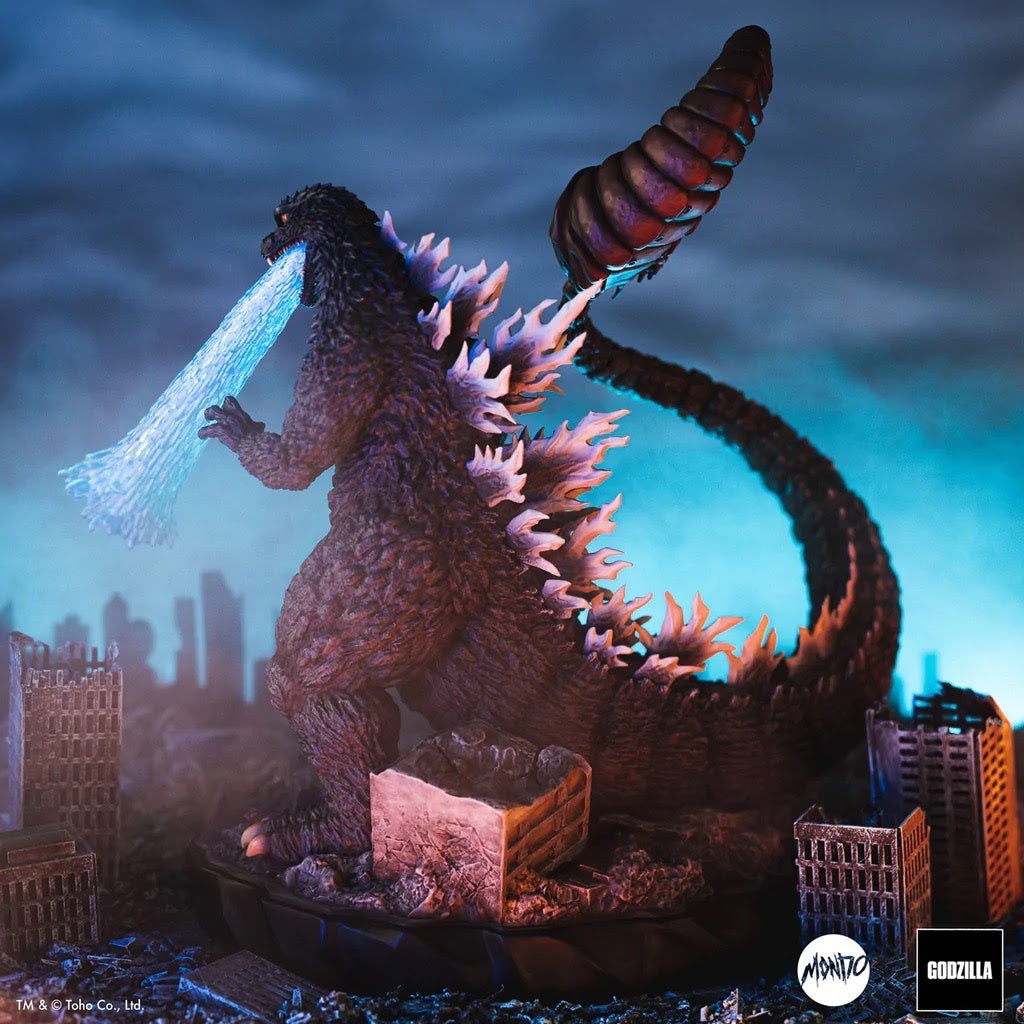 ---
Artist, writer, gamer and all around pop culture nerd.